You can use our Check MOT History service to check for discrepancies in vehicle mileage recorded during each MOT test.
Each time a vehicle is taken for an MOT, the mileage is recorded during the test. You can use this information to check for issues and avoid buying a clocked vehicle.
Potential mileage issues are highlighted in the "Important Checks" section of the free car check report: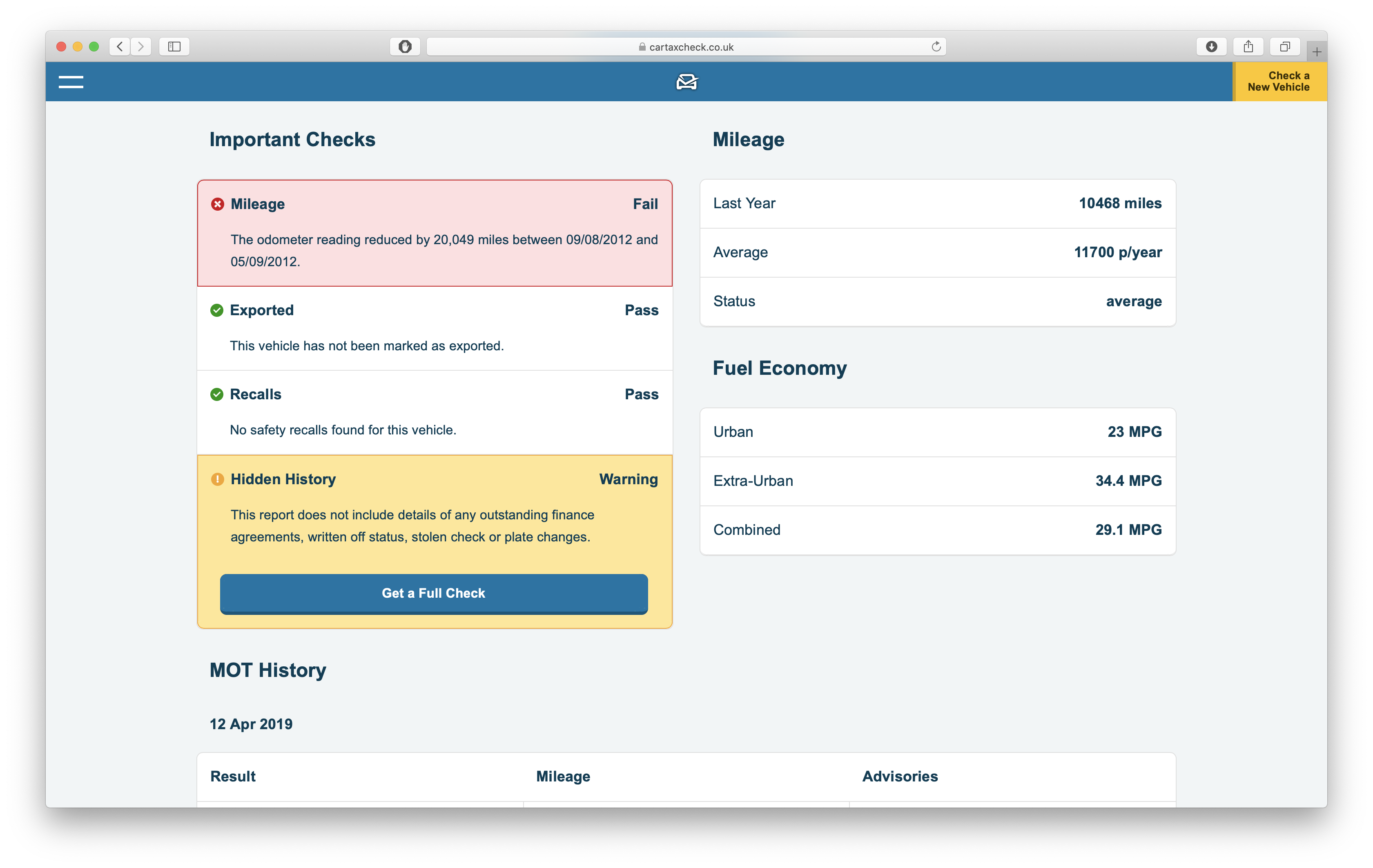 You can also view individual mileage readings under the "MOT History" section for the relevant test:
Mileage errors recorded during MOT tests can sometimes result in a warning being displayed incorrectly, for example, if the tester incorrectly enters the wrong mileage. Odometer readings recorded in a mix of kilometres and miles can also cause warnings to appear on the report.
You can fix mistakes on your MOT certificate using the gov.uk service.